My Hair Remedy for Dandruff, Oily Hair & Head Lice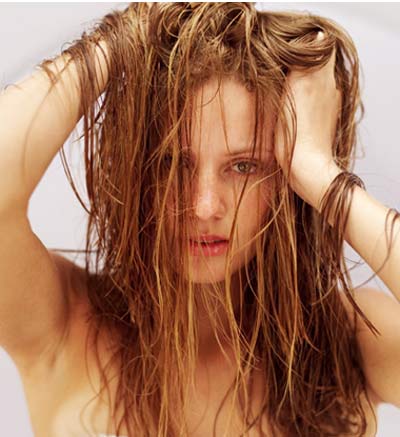 A hair remedy solution that works!

"Looking For a Hair Remedy?"
Reportedly, about one in five people have tried at least one hair remedy for dandruff sometime in their life. Even though dandruff is a harmless condition, it can be both annoying and embarrassing for people who have it. Dandruff can be caused by a variety of things including an overproduction of a type of yeast on the scalp, stress, sickness and even the change of seasons.
A hair remedy that I recommend to my clients for dandruff and itchy scalp is Redken Dandruff Control
. The active ingredient, pyrithione zinc, works to reduce flaking, irritation and itching according to Redken. The Redken Dandruff Control line also has a conditioner and leave-in treatment.
Oily Hair
Klorane Extra Gentle
Dry Shampoo
Oily scalp and/or hair are another issue I see regularly in the salon. Typically I tell my clients to go at least two days without shampooing, but my clients who have oily scalp/hair complain that they can't without looking like an oil slick.
Did you know that frequent shampooing can actually contribute to oily hair and scalp?   Shampooing everyday can strip the hair and scalp of its natural oils and protectants, which triggers your hair follicles to produce more oil . . . and the pattern goes!
Try using a 'dry shampoo' like Klorane Extra Gentle Dry Shampoo
in-between shampoos to soak up excess oil. Also, when applying conditioner, stay away from  the roots of your hair (this is a common mistake). Instead, concentrate the conditioner only on the effected hair.
One last option is to do a vinegar rinse every few weeks before shampooing. Using one part vinegar to four parts water, apply the solution to hair (avoiding scalp) and then shampoo and condition as normal.
Head Lice
When kids go back to school, they are susceptible to bringing home many different 'catchy' ailments of one type or another and head lice is one of them. Having head lice is NOT a result of poor hygiene, so don't beat yourself up!  It's an extremely contagious condition as the lice easily transport from one person to another. Signs of head lice can be itchiness and tiny yellowish-white eggs or lice that look like small sesame seeds attached to the hair.
Hair remedies for head lice include the tried and true over-the-counter head lice treatment shampoos like Nix. Nix Complete Lice Treatment System
has proven to be the go-to shampoo for head lice for years! After using the shampoo, run a lice comb through your child's hair to remove any lice or eggs and then be sure to wash all bedding, clothing, hats, etc. in very hot water to make sure you are rid of all the little creatures!
Save this page to:
del.icio.us
-
Digg it
-
Yahoo MyWeb