Angelina Jolie Hair Style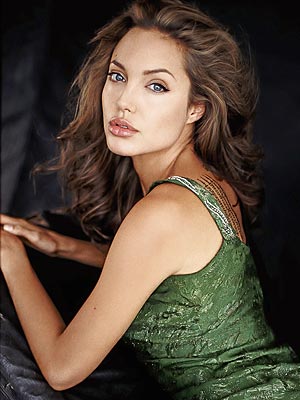 Angelina Jolie hair style and easy roller set
Hairdresser Richard Ashforth, has created an instructional video for all you who have interest in getting the how to's of an Angelina Jolie hair style, done with a velcro roller set for maximum body. In this video he is rolling long, fine textured hair, medium amount of it, basically one length with a long bang. He may get a bit anal in his exactness with partings for the average person, but take that with a grain of salt. Just pay attention to the rest of the video and you will be able to achieve similar results.
If you have layers in your hair, like Angelina Jolie's, you will get big, soft, bouncy curls, full of body like her hair also. The more layers you have the more curls you will be able to achieve. Play around with the roller sizes you use to achieve different results. Smooth your hair out first with a blow dryer to give the finished result a smoother texture also.
The steps most important to follow to achieve a hairstyle with body, fullness, smoothness and hold are:
Spray each section before rolling and comb through evenly
Wrap ends and shaft smoothly and with an even tension
Spray entire head after rolled
Heat up rollers (can heat with blow dryer periodically)
Keep rollers in at least twenty minutes
Make sure hair is cool when unwinding
Finger comb upside down and mist lightly with spray
To stay current with what is happening with the celebs follow our Pinterest Celebrities Board.
No Comments »
No comments yet.
RSS feed for comments on this post. TrackBack URI
Leave a comment