Celebrity Hairstyles Gone Wrong?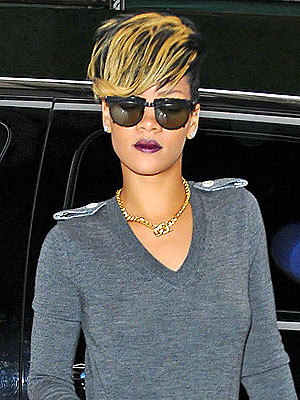 Even celebrity hairstyles can go bad!
Celebrity hairstyles change as often as the seasons come and go . . . but do they always get it right? These recent hair color changes struck-out in my opinion. Change isn't always a good thing!
"I'm Bored with Celebrity Hairstyles"Rihanna, forever the style risk-taker, recently went from black to blonde. Adding in chunky blonde high lights to her dark hair gave her already rocker hairstyle an even edgier look. My take on this celebrity hair color change . . . I think that the blonde is all wrong and should be red or purple instead. This blonde is brassy and in great need of a toner. If Rihanna wants her hair to look rocker-chic, red or purple where the blonde is would give her exactly what she needs.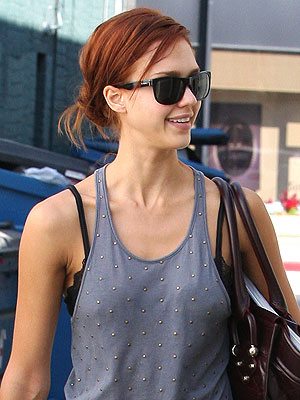 Celebrity hairstyles transform repeatedly
Jessica Alba changes hair colors faster than we can keep up with! A few months back she was a brunette, then morphed into a blonde and now she has taken on this auburn red hue. The red reminds me of another celebrity hair color change, namely Ashlee Simpson-Wentz's. The shade is flattering on Ashlee, but I can't say the same for Jessica Alba. I would like to see Jessica go back to brunette this season.  Brunette is the most flattering hair color I've seen on Jessica Alba for her skin tone.
Drew is a chameleon!
Just when I was loving Drew Barrymore's big blonde hairstyle, she goes and switches it up on. Her new hair color of choice is blonde with black tips. This look reminds me of vintage Gwen Stefani when she colored the tips of her hair pink. I'm not sure what prompted Drew Barrymore to do this to her hair, but I am not a fan. She should go back to a honey blonde color for now and ditch the black hairstyle!
Boy, I really wish Hollywood would just give us some more beautiful fall hair colors to write about! What do you think of these celebrity hair color switches?  Leave your comments on Rihanna, Jessica and Drew's new hues.
[raw]
Barb Quinn on Google+  


[/raw]
3 Comments »
I think that jessica alba's red is tragic and needs some love.

Comment by extension girl — May 25, 2010 @ 1:03 pm

I hate them all and I bet thier hairstylist think they are so cool for doing those super wack hairstyles.

Comment by extension girl — April 21, 2010 @ 6:04 pm

I like drew's hair with the black, but for everything else, I agree with you.

Comment by Rocky — November 30, 2009 @ 9:01 pm
RSS feed for comments on this post. TrackBack URI
Leave a comment