Classic Hairstyles
Celebrity Hair: The Ultimate Guide to Iconic Trends from Hollywood to Europe 
From the runways of Milan to the fashion houses of Paris, the influences and inspiration for European trend setters are often sparked by styles sported by American celebrities and movie stars. If news travels fast, then what's red hot in fashion travels at the speed of light. Keeping up with the most current and exciting trends is any stylist's challenge and passion.
Every decade or so, a truly special hairstyle arrives on the scene, sets the hair world on its head, and remains an iconic classic.  Timeless style defies what is "in" and stands the test of time by reaching beyond oceans, borders and cultures.  The remarkable and memorable haircuts donned by the famous, such as Farrah Fawcett, Dorothy Hamill, and Jennifer Aniston, illustrate how a trend can catch-on and then spread around the globe like wildfire.
Here are a few hair trends inspired by American celebrities which have made a big splash in both Europe and the U.S. over the past several decades:
The Pixie
Michelle Williams and Halle Berry have brought this classic short cut back into the limelight, but it first appeared in the 1950's on the elegant and perfectly shaped head of Audrey Hepburn in the Oscar winning film, Roman Holiday.  The epitome of low-maintenance and versatility, the pixie became an international phenomenon again in 1960's London on model and sensation Twiggy. The close-cropped layers of the pixie frame the face and enhance one's features.  It was stylist Vidal Sassoon who re-popularized the pixie when he dressed Mia Farrow's hair in the film Rosemary's Baby – it hasn't gone out of vogue since. The pixie is brilliant in its simplicity and youthful flare and always looks effortless and well put together.  A woman who wears the pixie exudes confidence and a feminine, playful sexiness.

The Bedhead
Brigitte Bardot was the definition of womanly, curvaceous sex appeal.  Her signature fresh-out-of-bed look was all the rage in the 1960's, and gained even more notoriety when repeated by Ursula Andress in the first James Bond film, Dr. No.  But it was Bardot's memorable long, tousled, deliberately messy hairdo that made it a fashion staple.  Today, Angelina Jolie presents the bedhead from a brunette's perspective.  This look is easy to create with a dab of styling gel with volumizer worked through damp hair with the fingers. The result is easy, carefree, and sensuous hair.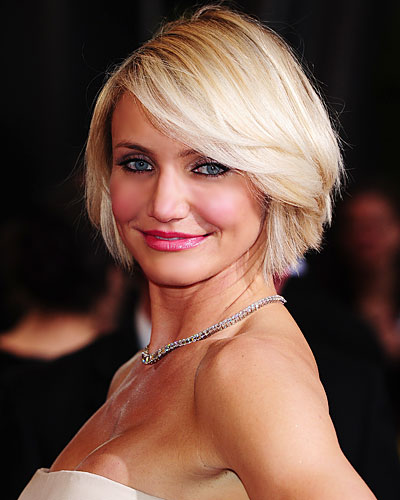 The Bob
It's Cameron Diaz's signature look, and Dorothy Hamill won an Olympic Gold Medal while twirling and swinging it around. The bob has been a standard go-to hairstyle since its popularity with flappers in the 1920's.  Again, it was Vidal Sassoon who brought the bob back to popularity by making it more elegant and simpler, once again cementing it as inspiration for European hairstylists.  Identified with Uma Thurman in the film Pulp Fiction, the bob can be cut in one length, layered, worn with or without bangs, straight or curly.  Common variations of the standard bob are the angled bob, and for high-powered chicness, the asymmetrical bob.  No matter how you cut it, the bob is here to stay.
What Goes Around, Comes Around
In a current fashion climate defined by natural, sporty, minimalist beauty, these hairstyle trends have endured as inspiration for European hairstylists and influence the fashion scene around the world.  Being forward-thinking sometimes requires looking back; when we do, we often find that a classic of the past is as contemporary and chic as ever.
To stay current with what is happening with the celebs follow our Pinterest Celebrities Board.
Guest author Fabio Scalia is a native of Italy and has trained at some of the finest hair establishments in Europe, including Vidal Sassoon London, Jacques Dessange Paris, Monte Carlo and Aldo Coppola Milan. Fabio opened his own salon in the trendy Brooklyn Heights neighborhood in 2003. Fabio Scalia Salon has since been recognized as one of the top salons in New York City by style critics in outlets including New York Magazine and Bella NYC. Follow Fabio on Twitter at @FabioScaliaHair.
No Comments »
No comments yet.
RSS feed for comments on this post. TrackBack URI
Leave a comment