Dye Your Hair with Tea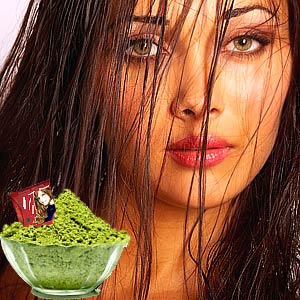 Longer Lasting Hair Color with Tea Therapy
"Coloring Your
Hair with Tea????"I imagine a number of you who have sought out hair coloring tips using "organics," may at one time or another come across the idea of using tea or coffee as an alternative method for tinting your hair? There are problems in taking this procedure on by yourself however.  First, you don't have a clear recipe or understanding of what you'll end up with after all your efforts. And, the notion of application of the procedures that you have found, look messy! It's probably why you don't hear much of women using this as an at-home, natural alternative to hair coloring . . . possibly teens and tweens accepted. Well, at least I haven't tried it and don't know anyone who has."
BUT, the news of one high-end salon in Uptown Manhattan offering, "Tea Hair Therapy Treatments, caught my attention.  Tela Design Studio,  in Manhattan's fashionable Meatpacking District, was written up in February's issue of American Salon. Owner, Philip Pelusi is a renowned hairdresser, a 40+ year veteran in the hair industry, an entrepreneur, educator, designer and avid art philanthropist and photographer . . . a Renaissance man! He currently employees over 350 people including his 13 company owned salons in Pittsburg.
Pelusi has also pioneered, with the help of herbalist and chemists, the first line of specialty organic products that carry the FDA seal of approval, as seen on QVC.  I got in touch with Philip and it was easy to hear his strong passion and love of life.  "There are no products out there that are 100% organic, Pelusi said, but we have produced a 95% organic rating on two and a 70-80% rating on 9 of our 11 speciality products , so far."  "The base of all our products is tea, he said, green tea, white tea and oolong tea."
The line is called, Tela Beauty Organics, and is found at Barneys. Soon these products will be offered at other upscale hair care product retailers across the country. All items in the Tela line are paraben free and safe for color treated hair and contain Pelusi's Tela Organic Core Blend, which is composed of 35 USDA and Oregon Tilth Certified organic ingredients. All shampoos and conditioners sell for $50 each.
The "Tea Hair Therapy Treatments," consist of teas mixed with deep conditioners that are applied to the hair. "Brunettes can use a combination of teas such as, black tea with elderberries, blackberries and raspberries," says Pelusi and "blondes use classic chamomile tea to enhance their color." The treatments can also help to stretch the time between hair coloring services, as they "enhance the depth of color in high lights and brighten the shine and tonality of color-treated hair."
As I said before, I don't know much about using tea in the hair, but I'm hopeful that we may be seeing more of these type of treatments offered and learn more of what teas can achieve!
For those of you who have never seen some of the homemade concoctions used for dying the hair with tea, hear are a couple I found. . . I'm not recommending these, it's just FYI.
For red hair:
* 1 tablespoon beet juice
* 1 red hibiscus tea bag
* 1/3 cup of catnip, dried or fresh
For blonde hair:
* 2 chamomile tea bags
* 1/3 cup of catnip, dried or fresh
* 1 tablespoon lemon juice
To Get the gray out
Turn gray hair dark again without an expensive trip to the hair care salon or the use of chemical hair dyes. Make your own natural dye using brewed tea and herbs: Steep 3 tea bags in 1 cup boiling water. Add 1 tablespoon each of rosemary and sage (either fresh or dried) and let it stand overnight before straining. To use, shampoo as usual, and then pour or spray the mixture on your hair, making sure to saturate it thoroughly. Take care not to stain clothes. Blot with a towel and do not rinse. It may take several treatments to achieve desired results.
Condition dry hair
To give a natural shine to dry hair, use a quart (liter) of warm, unsweetened tea (freshly brewed or instant) as a final rinse after your regular shampoo.
Some recipes call for adding henna or vinegar and wrapping hair in a towel (old towel that can handle tea/beet stains.) And don't forget to keep it off your skin, unsightly stains could be embarrassing and a bit hard to explain!
[raw]
Barb Quinn on Google+  


[/raw]
9 Comments »
RSS feed for comments on this post. TrackBack URI
Leave a comment