Rihanna Inspired Hairstyles You Need to Try this Fall

Fall Hair Trends – Short Sexy Bangs Hairstyles
Even though the fall hair trends will cover the gamut of long, medium and short hair and bangs or no bangs, "it's the shorter hairstyles that will stand out this fall" says Oribe, celebrity hair guru.  And I think he's right that short Rihanna inspired hairstyles will really stand out this fall, as long hair has become so common.
My guess is the hair styles that will be requested most often will be the new medium and short bob hairstyles that we see cropping up all over Hollywood.  It's easier for most of us to make smaller commitments when it comes to changing our hairstyles. It's easier to trim old summer damaged ends off into medium layered haircuts. But, it's these short and sweet, inspired by Rihanna hairstyles that will most likely be the most noticed this fall.
Love the caramel hair high lights on Oprah even if it is a wig! Short hairstyles like these don't need much fuss, just a little product to smooth and add shine and need I say . . . keeping the hair in great condition.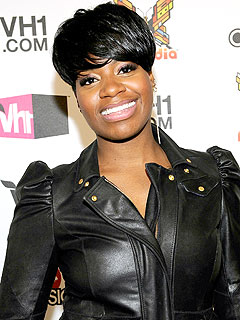 Short bangs like Fantasia's
Here is how Ulta hairdresser Rodney Cutler, created this short hair style above.
Apply a quarter size dollop of Redken align 12 ultra straight balm throughout the hair. Using a paddle brush and hair dryer, smooth the hair around the scalp from side to side. Then using a circular pattern blow-dry clockwise and then counter-clockwise. Continue to dry the hair back and forth until the hair is completely dry.
Apply a few drops of Redken glass 01 smoothing serum in the palms of your hands and warm between the hands. Run your fingers through the hair to create shine and a subtle textured finish.
Lightly spritz with Redken quick dry 18 instant finishing spray for a manageable, all-day hold.
If you want a hair style that 'stands out' this fall  . . . consider this Rihanna inspired short hairstyle!
[raw]
Barb Quinn on Google+  


[/raw]
2 Comments »
I think this is further proof the Bob (and all variations) are in this fall. I always thought Rhianna's hair was a cute and edgy variation.

Comment by Best of Beehive — September 1, 2010 @ 9:37 am

I tend to agree with you. I do a lot of hair extensions in my line of work, and have noticed a lot of the younger girls in HS and college are wanting shorter cuts with a little body. What's unique about Rhianna's hair is that she lets it grow pretty long in the front.
RSS feed for comments on this post. TrackBack URI
Leave a comment