4 Hot Hair Trends You Should Be Considering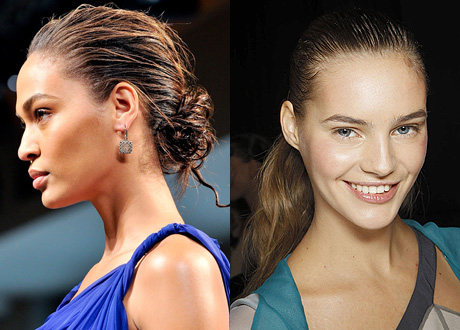 Celebrity 2012 Hair Trends You May Not Have Considered

The year 2012 is all about revival when it comes to hair trends. There's still that modernist millennial vibe, but you can see all the styles of the 80s, 70s and 60s cropping up in this year's catwalks.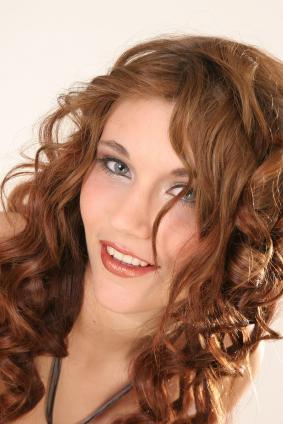 Long and Bouncy Blow-dry Hair
This look is perfect for anything. Whether it is for Monday morning at the office, a countryside picnic or a fine-dining date, your hair flows like a waterfall to a stream. The trick to getting this style down pat is using a round brush and brushing away from the roots, adding that much-wanted volume for your hair. For longer-lasting waves, use large barrel-shaped rollers and a little bit of hairspray. If you have short hair, there really is no problem. Simply use hair extensions and you're all set.
Slicked Back Hair
Want that look that says, "I just got out of the shower and I'm too busy to style my hair"? The perfectly slicked back hair makes you look as though you don't care what your hair looks like, though you really do. You can go for a half-wet look and smooth gel and shine serum to your crown while keeping the lower strands dry and texturized. Or you can create a messy texturized wet looking updo, by running a texturizing creme throughout your hair and pulling it back into a low messy bun. Loosely style the top back creating a quiff while it's still partly wet and let a few loose strands fall as they may.
Side-Part Hairstyles
Side parts are hot to rock this year. In 2012, whether mirroring Old Hollywood divas sexy finger-wave styles or not, side parts look stunning on short hair and long hair alike. A sweet and sexy side part is one where you sweep the longer part over your forehead and tuck the other side behind your ear. Or you can simply let the sides of your hair fall over your shoulder. This is an elegant and understated look to wear for nighttime parties and fashionable events.
Center-Part Hairstyles
It seems a little pointless talking about the center part since it's the default hair part for most women. But with so many new hairstyles and hair trends coming our way, its refreshing to see a simple, back-to-basics look that fits all sorts of hairstyles and hair color. You can wear it black, blonde, brown, red or purple; cut it short, long, bobbed or layered. Whatever your cut or color, the center part is here to stay.
Stay up with all the happenings in hair trends by following our Pinterest Hair Trends Board.
This was a guest post by Brenda Panin, passionate fashion blogger from Brisbane who represents hairdresser Melbourne a hairdressing and body piercing studio that offers alternative and stylish hair look. She enjoys blogging about fashion, beauty and home decoration.
No Comments »
No comments yet.
RSS feed for comments on this post.
Leave a comment