Bob Hair Style Trend Alert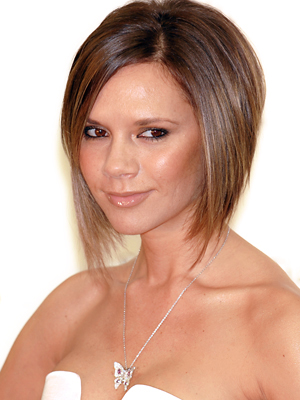 Hairstyles Bob Haircuts are a new hair style trend
The Chop Crop ~~ Victoria Beckham latest short bob hairstyle is causing lots of buzz, the graduated bob haircut. But this hair style is not new Mia Farrow made it famous in 1968. Recently we've seen variations of it on Katie Holmes, Renee Zellweger, Michelle Williams as well as singer Rihanna. The Chicago Tribune featured the Posh Spice new chop crop haircut in a featured article in their style section so you Chicago women will start seeing the new bob hairstyles on the streets soon. Women Diary Net reports that it all started with problems that Posh was having with her hair extensions causing a bald spot.
Early Fall Hair Style Trend ~~ Looking for back to school hairstyles? Glam is reporting predictions from Yusef and Takisha Sturdivant, both celebrity hairdressers on what they expect to see as big hair style trends for fall. Watch for hair styles with buns, bobs, straight and sleek looks as well as falls, blunt haircuts, wide bangs and wavy hair.
Braids are in ~~ Yesterday, I was at a river town festival, a typical outdoor summer event. Clearly braids are in right now. The most stylish hair styles I saw were some type of hair style with braids and I love the look, it is so feminine. I'm not the only one noticing it either BellaSugar reports seeing some top celebrities in hair styles with braids such as Jessica Simpson, Mandy Moore and Lindsay Lohan.
No Comments »
No comments yet.
RSS feed for comments on this post.
Leave a comment