How to get Blake Lively Hair!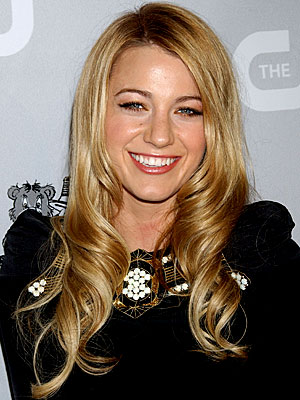 Blake Lively Hair the new Rachael?
The Internet seems to be a buzz on how to get Blake Lively hair so I thought I would put in my two cents worth. It kind of surprises me because the Blake Lively haircut is a simple, run of the mill, long layered haircut. Blake Lively's hair is cut in long layers and into face framing layers starting from the chin down . . . that's it . . . nothing new here!
"What is all
the Fuss about
Blake Lively Hair"I think the flurry of requests, reportedly in hair salons across the country for Blake Lively hair, has more to do with ladies wanting her hair to think they can live vicariously as Blake Livey (or maybe to be her, the 22 year old bombshell in Gossip Girl).  Since there is nothing fancy or new about this haircut . . . it must be the Who and the shiny, sometimes textured and tousled, muti-blonde hair that has everyone in a lather. I guess there is nothing new about that either, we must be ripe for a new 'hair icon.'  But, I don't believe this Blake Lively hairstyle reaches the status of the Rachael or Farrah as some are suggesting these days.
You can read a number of 'how-tos for Blake Lively's hair on the Internet and some of them can get quite involved. But I found this interview with Blake to be one quick and easy how-to instruction from the horses mouth! At least this is how she gets her day to day wavy, tousled look . . .
New York Fashion magazine reports, Jennifer Johnson, who styles Blake Lively's hair for Gossip Girl, said all she does is frequently apply a conditioning masque and let Blake's hair "dry in a simple chignon." That's the same type of hairstyling Blake says she does on a day-to-day basis in the above video.
My favorite Blake Lively Hair
I haven't seen the show, but one major thing I see about Blake Lively's hair in pictures is that it looks in great condition. You may not have the same texture hair as Blake, but if you want your hair to look it's best . . . condition, condition, condition. That's one thing hairdresser agree on. Another thing Blake says regarding her hair color; she has the hair color touched up every 6 months. Keep in mind, less chemical processing is better than more. (Of course being 22 yrs. old, with no gray to cover which doesn't hurt either!)
To stay current with what is happening with the celebs follow our Pinterest Celebrities Board.
[raw]
Barb Quinn on Google+  


[/raw]
1 Comment »
nice Lively hairstyle..i like it..

Comment by short hair cut — December 14, 2009 @ 9:36 am
RSS feed for comments on this post. TrackBack URI
Leave a comment