New Hairstyle Salons for Men Only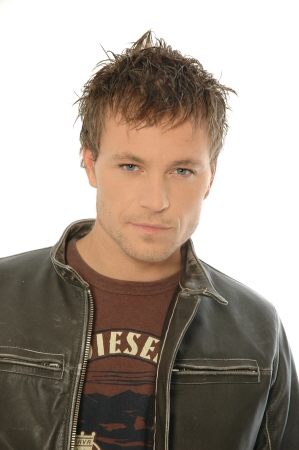 Hairstyles for men only
I knew it . . . Just wrote about it about a week ago. I knew we would start seeing new variations on the theme of hair salons who specialize in hairstyles for men only and it's about time too!
Now not only have we got the high end men's barbershops opening, but a lower to mid-priced franchise for men and boys is ranked as one of the top 50 fastest growing franchises in the country per Paul Bird of the Indianapolis Star. The franchise named "Sports Clips", originated in Texas in 1994 by Gordon Logan and now has over 340 shops across the country. The Sports Clips name may be taking some liberties from the Minnesota based Great Clips franchise name.
Great Clips has done extremely well byThis hairstyles for
men franchise
is sure to do well. catering to a market who can walk in without appointments, expect good service and the cost of a Great Clips haircut is always low. My guess is Sports Clips won't hurt themselves by having a similar namesake. But I'll bet my good friend Ray Barton CEO at Great Clips has spent a few bucks with the 3 piece trademark attorney's over their use of this name. Quite frankly, I don't know how Ray and his counterparts at the other franchises let this one slip through their fingers. This hairstyles for men franchise is sure to do well. And would have been a no-brainer for Great Clips.
Sports Clips has a large-screen televisions in the waiting area and more scattered throughout the store tuned into . . . what else . . . sporting events. Services are reasonably priced at $11.00 for a boys hair cut and $14.00 for men. To get the " MVP" service which includes a shampoo cut, condition, steamed facial towel and a neck and shoulder massage it will cost you only $19.00. In the store in Indianapolis.
My guess is, if they can do as well as Great Clips in training staff to give good service, they are well on their way to success! Good luck Sports Clips, it's good to give the men back their own salons.
For more great looks for men check out our Pinterest Men's Hair Board.
[raw]
Barb Quinn on Google+  


[/raw]
For more discussion about mens hair styles you might want to visit these other articles:
3 Comments »
Hi John,

I recommend finding an establishment in your area that specializes in men's hair cuts and hairstyles. A great option is a barber shop. Red's Classic Barber Shop is a professional looking barber shop that caters to men in Indianapolis. Many hairdressers in hair salons are also very well trained in this area, and most offer free consultations. I suggest taking advantage of these free consultations until you find someone that you feel confident in.

If you're looking for inspiration, check out these Winning Men's Hairstyles now. I think that you would really enjoy the article.

Good luck!

Comment by Michelle Skye — November 20, 2012 @ 5:38 pm

I'm a 45 year old male who has over the last year or two started experiencing thinning and graying. It has not receded, just general thinning. The texture of my hair has changed. I've always had difficulty with my hair because of cowlicks. What is clear is that the hairstyle I've always had will not work well as I get older. My hair has not thinned to the point that shaving it off is necessary. I'm looking for a place in the Indianapolis area (north/Carmel/Fishers) where I can get some expertise and advise. I typically go to places like Great Clips and that might be fine once I have figured out what to do with my hairstyle but I'm looking for a little more expertise specifically in this area. Any suggestions?

Comment by John Mininger — November 19, 2012 @ 3:42 pm

Please, tell me, which hair salon is best for man's, but for long hair styles.

Comment by Nenad — November 27, 2010 @ 5:31 pm
RSS feed for comments on this post.
Leave a comment