New Hairstyles from Celebrity Hairdresser Louis Licari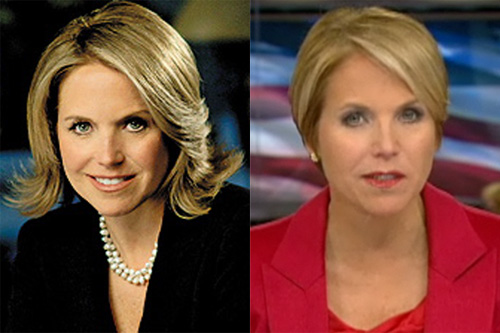 New Hairstyles for a Younger Looking You from Celebrity Hairdresser Louis Licari
I've been watching The Today Show more lately to get ideas for new hairstyles from celebrity hairdresser Louis Licari. If you haven't tuned in to The Today Show lately, Louis Licari has been a featured guest on the show giving hairstyle makeovers to Today Show fans.
Louis Licari has focused his work on giving makeover guests new hairstyles for a younger look overall. I love to watch how he takes drab hair colors and tweaks them a notch to create a beautiful new hair color hue or takes long, stringy and outdated strands and chops them off, revealing a whole new woman.
New hairstyles, like the ones that celebrity hairdresser Louis Licari has been revealing on The Today Show lately challenge me as a hairdresser to be more daring and suggest new and offbeat things to my clients. If you are a hairdresser, I challenge you to do the same with your clients. If your clients have been stuck in a hairstyle rut, it is partially you who is to blame. We are supposed to be the ones creating the magic behind the chair, so let's break out of the ordinary and do so.
Louis Licari suggests taking a look at your client's natural hair texture to determine the right haircut. If their hair is fine and straight, steer your client away from long haircuts or hairstyles that have a lot of volume. And if they have full, curly hair, find a haircut that will work with that specific hair type. Create less work for you and your client by working with their natural texture.
If you are a client looking for a new hairstyle, then ask your hairdresser for some fun new suggestions on new hairstyles. Perhaps a new hair color would be the perfect thing to perk up your skin tone. Or maybe, just this once, you can experiment with a shorter hairstyle. You may be afraid to chop your locks, but once you do, I'm sure you'll feel freed by the fresh haircut that is revealed.
The right haircut can make you look younger and thinner. When choosing new hairstyles, celebrity hairdresser suggests taking these things into consideration first; your face shape, hair texture, body shape and lifestyle. All of these things will help you and your hairdresser determine the perfect new hairstyle to make you look and feel younger.
Stay up with all the happenings in hair trends by following our Pinterest Hair Trends Board.
[raw]
Barb Quinn on Google+  


[/raw]
2 Comments »
I need a picture of the first makeover from KLG and Hoda on September 9. I love the cut/color. Where can i find a print copy?

Comment by linda eckle — September 9, 2011 @ 6:35 pm

im a soon to be 47yr old. my nat hair color is dark blonde, i color it with golden blond box, loreal- garnie frutruice ect. I have greys not many i have stubborn one in the ear/face area. I also have redness on my cheeks, chin, I have roseasa but i dont have medication to use. what i want to know is what is a nice hair color I could change up to I love the golden blond w/ highlights for summer but hate roots. I also have curly reinglet easy to straighten thinning hair due to medications, what colors would be nice I really like strawberry blonde. I dont want anything to bring out the redness that I cover up. ikm on fb to see my fb 2 c my pic

Comment by judy tyniec casselberry — July 8, 2011 @ 12:13 pm
RSS feed for comments on this post.
Leave a comment