Spring Hairstyle Trends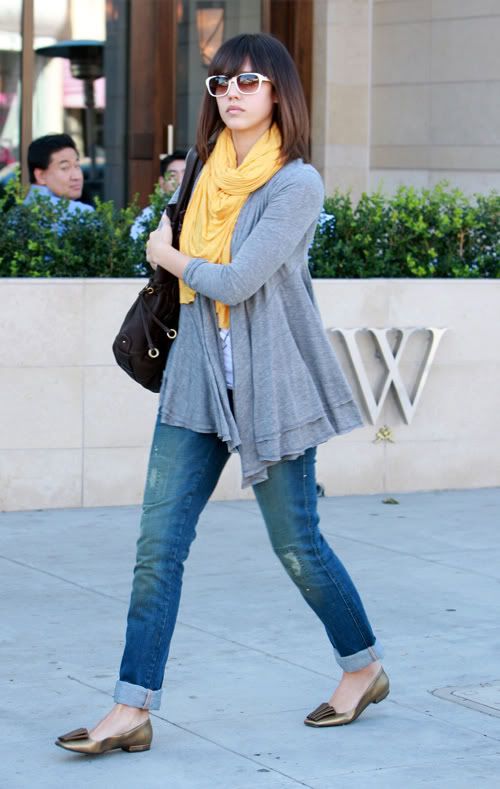 Heavy Fringes and Longer Bobs Hot Hair Styles Trends for Spring
"Spring Hairstyle Trends"Celebrity hairdressers are sharing their thoughts on this years "Spring hairstyle trends." Two Spring hair style trends cropping up on celebrities and models everywhere are hairstyles with heavy bangs, and surprisingly once again . . . the Bob!!  This time around the bob is longer and just brushes the shoulders, or comes to just above the shoulders, like Jessica Alba is wearing. Hmmmm . . . I like the bob with bangs on Jessica, but this hair style trend sounds a bit boring to me. We'll no doubt be seeing more and more of the longer bob, with and without bangs. This is especially true as this is Michelle Obama's classic hairstyle. It is a classic hairstyle AND it's famous for ease and versatility.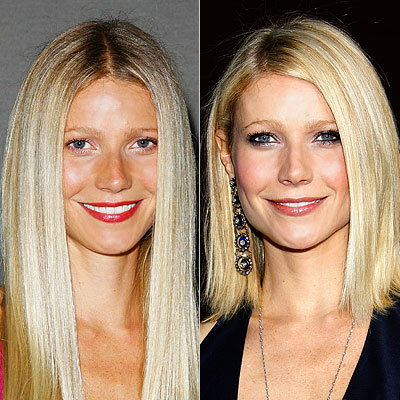 One of my favorite long hair bob makeovers has been on Gweneth Paltrow. This is a perfect hairstyle for her hair type and her face shape. Who can wear this hair style? Just about everyone can wear this, it might be easier to say who can't wear this. Those women with thick curly hair, you know who you are, a blunt bob will make your curly hair tee-pee out', giving you the 70's look  . . .  think Rosanna Rosannadanna!
The other hair type that is not user-friendly with this length is thin, baby fine fly-away hair. This long bob is too long and too blunt for you. Every hairdresser knows that the majority of women with this hair type, are convinced that cutting layers into their thin hair is the kiss of death, but just the opposite is true for many of you.  A shorter bob may work great for you with some light layering. Light layering is just right to give your hair more volume, lift and shape.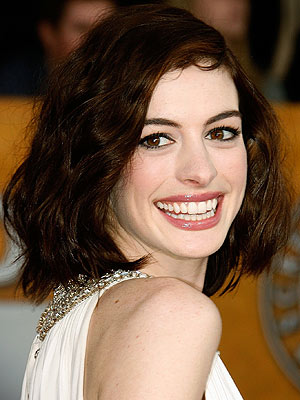 Anne looks classy in this shoulder length bob. She is nominated for an Academy Award this year for her film, "Rachel Getting Married."
The key to wearing full bangs is to make them do what you want them to do. In this case, a flat-iron works best. A flat-iron is my favorite tool of choice on bangs . . . no burning the forehead AND it will tame down the strongest of cowlicks!
[raw]
Barb Quinn on Google+  


[/raw]
3 Comments »
' Hair rejuvenation treatment: This is a 2 percent
solution of Monoxidil ' the only FDA approved ingredient with clinically proven abilities to help rejuvenate hair.
I've switched to con-pooing three days a week; I wash
my hair with conditioner instead of shampoo. Apart from nourishing hair follicles,
regular use of essential oils relaxes nerve
cells.

Comment by hair color experts — February 20, 2014 @ 2:37 pm

I've heard a lot of buzz about Michelle Obama's hair. It's simple, classy and, styling product notwithstanding, totally natural. I love it.

Just think: we could have been talking about the "Sarah Palin up-do" trend right now!
RSS feed for comments on this post. TrackBack URI
Leave a comment