Halloween Party? Try These Celebrity Hair How-To's!
Some Last Minute Halloween Costume Ideas
If you find yourself at a loss of the creative ideas for this Halloween's party, fear not. Hollywood is always able and willing to give up the ideas. "Cousin Itt" is most probably a bit too involved for last-minute but, couldn't let that look get passed by. You will need, lots of hair, a flat iron for the smooth bangs, a crimping iron for rest, a good backcomb and lot's and lot's of volumizing spray.

It's simple to become one of these celebrity icons this Halloween. All you need is hair extensions and your basic black and white striped ensemble!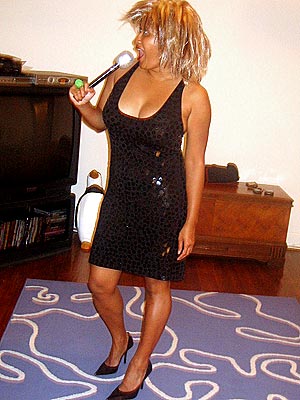 First requirement is good gams! Pick up a shoulder length blonde wig and make it big! A little black dress, red lipstick, dark hose, little black shoes, and carry a microphone just in case your asked to improvise!

Winding up the October Cancer Awareness Month . . . wear lots of PINK with some ribbons, and carry a donation basket for the cause!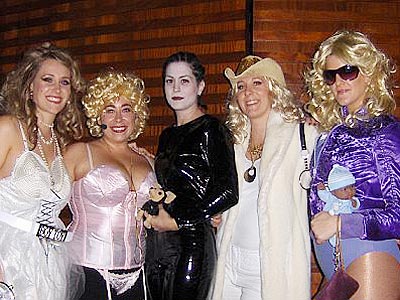 Just think of the possibilities! These wenches are portraying Madonna over the years; "Like a Virgin", "Express Yourself", "Music", and "Hung Up", including baby!

Especially easy to recreate with, cheap hair extensions, fake tattoo's, liquid eyeliner, false eyelashes, cut-off's, black lacy things, don't forget to backcomb, backcomb, backcomb and spray, spray, spray!!!
Save this page to:
del.icio.us
-
Digg it
-
Yahoo MyWeb