Things Nobody has Told You About Botanical Hair Products


What botanical hair products are right for you?
Botanical hair products are showing up more and more everyday replacing harmful chemicals and preservatives. Chemicals like parabens (a preservative linked to breast cancer), sulfates (harsh detergents found in engine degreasers), propylene glycol (used in industrial antifreeze), synthetic colors and dyes (potent carcinogens derived from coal-tar), DEA and TEA (ammonia compounds that can cause allergic reactions) are just a few of these harmful elements being replaced with natural botanical ingredients in hair care products today. What specific botanical hair products are right for you?
I came across this article from Beth Furtwangler with American Salon, who gives a great report on what these plants, herbs and oils do for your hair as well as a specific hair product that uses the botanical ingredients for its results.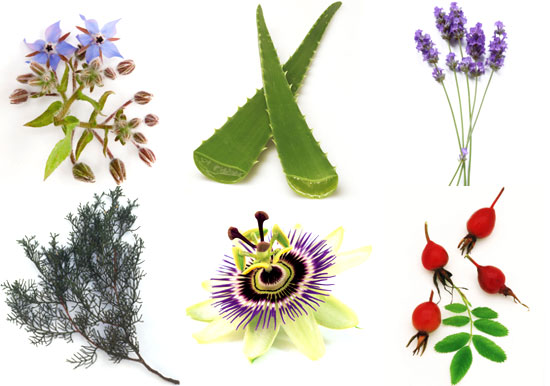 ACAI BERRY
These berries are full of antioxidants, support healthy hair and combat hair color fading.
Find it in: Biolage Colorcaretherapie Delicate Care
line
ARGAN
From kernels of argan trees grown in Morocco, this oil is full of antioxidants, vitamins and essential fatty acids to rejuvenate hair and make it extra smooth and shiny.
Find it in: Moroccanoil products
CAROB
Natural carob extract coats hair strands visibly adding volume without weighing the hair down.
Find it in: Rene Furterer Volumea line
GINKGO BILOBA
From the oldest living tree species, it increases blood supply to the scalp and improves growth by stimulating metabolism within the hair follicle cells.
Find it in: Alterna Life Restore line
GINSENG
This herb contains vitamins B and C along with minerals to energize and revitalize hair.
Find it in: Phyto Professional Strong Sculpting Gel
GREEN TEA
This has a high concentration of antioxidants which helps protect and defend hair against harmful free radicals.
Find it in: Aveda Sun Care Protective Hair Veil
LAVENDER
Has a naturally calming aromatherapy scent and is soothing and moisturizing to the hair.
Find it in: Paul Mitchell Tea Tree Lavender Mint Moisturizing Shampoo and Conditioner
LEMONGRASS
Freshly scented lemongrass cleanses the hair and leaves it silky without buildup.
Find it in: Number 4 Hair Care's Liquid Purity Complex in select hair products like, Lumiere d'hiver Clarifying Shampoo
MUSHROOM
These deliver nourishment and antioxidants to the hair and protect color.
Find it in: Pureology NanoWorks
line
ORANGE FLOWER
Great for dry hair, this flower extract has energizing and conditioning properties and adds sheen and vitality to the hair.
Find it in: Scruples White Tea
line
PALM SEED
From the seeds of the tropical trees, palm oil is full of glycerides, which serve as a natural conditioner to soften hair.
Find it in: Keune So Pure Natural Balance Relaxing
line.
ROSEMARY LEAF
Helps improve dry scalp is fragrant a moisturizing and will brighten dull hair and stimulate follicles.
Find it in: TIGI Love Peace and the Planet Eco Awesome Moisturizing Shampoo
SOY PROTEIN
This vegetable-based protein strengthens hair and adds shine while protecting it from damage.
Find it in: Onesta Super Conditioner
SUNFLOWER
Antioxidant-rich extract shields hair from UV rays and free radicals and keeps hair color from fading.
Find it in: Organic Care Systems Power Build Shampoo
[raw]
Barb Quinn on Google+  


[/raw]
No Comments »
No comments yet.
RSS feed for comments on this post. TrackBack URI
Leave a comment