Secrets to Hairstyles with Bangs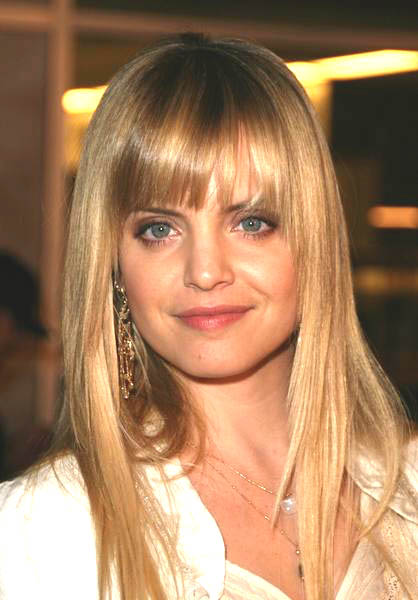 Hairstyles With Bangs That Are Worth Stealing
Every woman at some time or other asks "should I get bangs?"  and "what bangs are right for me"? Whether you call them bangs or fringe . . . lots of attention is being paid to bangs by Hollywood celebrity hairdressers these days.
Personally I'm glad to see it. I think hairstyles with bangs are often overlooked as a style option. It can be wonderful for those of you that have great eyes. Bangs will draw the visual focal point toward your eyes.
Bangs are also a must for those of you with oblong face shapes and high foreheads.
The Early Show on CBS every couple of months invites David Evangelista, one of my favorite celebrity hairdressers on to do a hairstyle segment. Well, recently he did one featuring hairstyles with bangs. As usual it is accompanied by some great "how to" video on how to create the look from home without a lot of fuss. Check it out you won't be disappointed.
| | | |
| --- | --- | --- |
| " | Evangelista says he's been giving a lot of his salon customers hairstyles with bangs lately. Many women have even been asking for them. And, while some women may shy away from bangs because they've had a bad experience with them in the past (think tragic, third grade haircut, or those big, teased bangs of the 80s!), this is a great time to give them a try, or revisit them. | ,, |
For more great bangs styles check out our Pinterest Beautiful Bangs Boards.
[raw]
Barb Quinn on Google+  


[/raw]
No Comments »
No comments yet.
RSS feed for comments on this post. TrackBack URI
Leave a comment