Beyonce Hairstyle Best Celebrity Hair
Beyonce hairstyle Gets my Nod for the Best Celebrity Hair Style of the Year
Beyonce's new hair color makes her glow! It's not that the dark hair was bad on her, but just look at the difference some warmth makes with her skin tone. The highlights add depth and much more interest to her long layered hair style. She bounces between wearing her hair straight and with soft curls, but the color change this year for her was what makes me add her to the top of the list of, celebrity hair styles.
The picks of "Best Celebrity Hair Styles," are popping up by beauty bloggers everywhere, (as well as the "Worst Celebrity Hair Styles.") But, today I would just like to throw a few of my favorites into the hat. I'll probably also give my opinions on what I think were some of the worst hair styles later.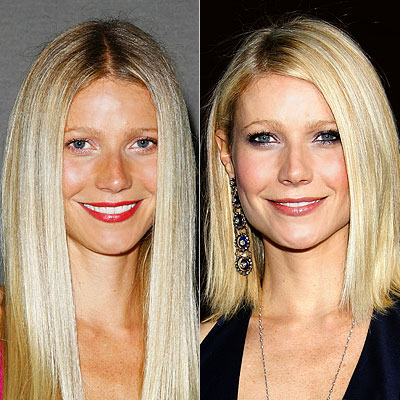 Celebrity hairstyle changes happen relatively quick in Hollywood, but some are more memorable than others. Many kudos to Gwyneth Paltrow's hairdresser who scored big with this simple, but oh so lovely, hairdo change for her. My guess would be that Ms. Paltrow is not one who is especially comfortable with making changes. (I, for one, have secretly been hoping she would make a change for quite a while now.) By cutting her hair into an elegant bob, it's not too scary for Gwyneth to adjust to. It also is a perfect length for her face and body type, just touching her shoulders. She can still wear her hair in an up-do, straight or wavy!  It goes to show it's true that a small change in hair style can make a big difference!
Gutsy! Beckham went for it! She not only cut her notorious inverted bob off . . . but went dark and pixie short haircut at the same time!! This also was a brilliant move by her hairdresser! You gals know how hard it is to get two great hair styles in a row. But, she's done it, and not too soon, as she was getting dangerously close to becoming really dated with her old bob. This pixie haircut fits her especially well because of her small, petite facial features. Bravo! She's set another celebrity hair winner!
Hayden is all grown up in this super, sophisticated bob. She took the plunge and it paid off well for her. Bob's were huge this year and almost all who took the plunge, allowing multiple inches of long locks to drop to the floor, made a good change!
Another celebrity lightens it up and looks great!  If you are a natural deep brunette and are considering doing what Hilary or Beyonce have done, you might do well to try on a few different colored hair pieces before jumping in. Get an idea if you prefer warm golden tones, or cooler beige tones or warm red high lights compared with cool red tones. Bring a trusted friend who can give you some objective feedback. Although celebrities can change around like chameleons at times, you can save yourself money and hair damage by seeing before committing!
To stay current with what is happening with the celebs follow our Pinterest Celebrities Board.
[raw]
Barb Quinn on Google+  


[/raw]
No Comments »
No comments yet.
RSS feed for comments on this post. TrackBack URI
Leave a comment