Kellie Pickler's Red Hot Hair Coloring At CMA Awards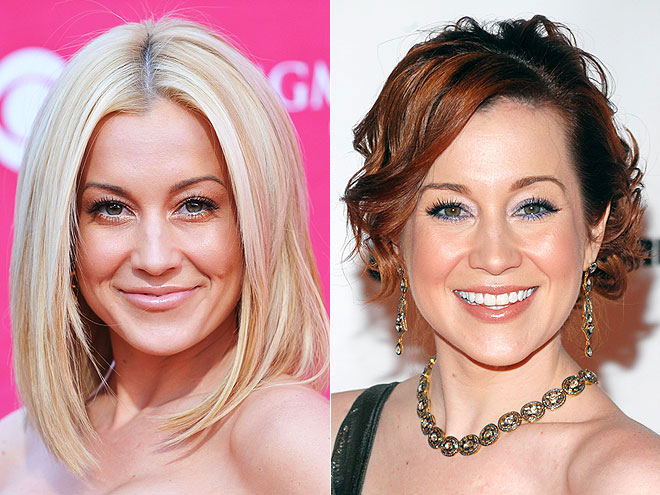 Kellie Pickler, Ashlee Simpson-Wentz and Julianne Hough make daring hair coloring changes!
"Hair Coloring is the Talk of CMA Awards"Last night Kellie Pickler's hair coloring change was seen by over 16 million households as she helped in hosting the CMA (Country Music Awards) and showed up all RED!  Don't you wish you could do as well with such a shocking hair coloring change? Maybe you can?  She made a comment though that rings true if you choose to make a dramatic hair color change, she said, "It's been interesting with red hair because you can't wear the same things. It's an excuse to go shopping!" So true . . . so true!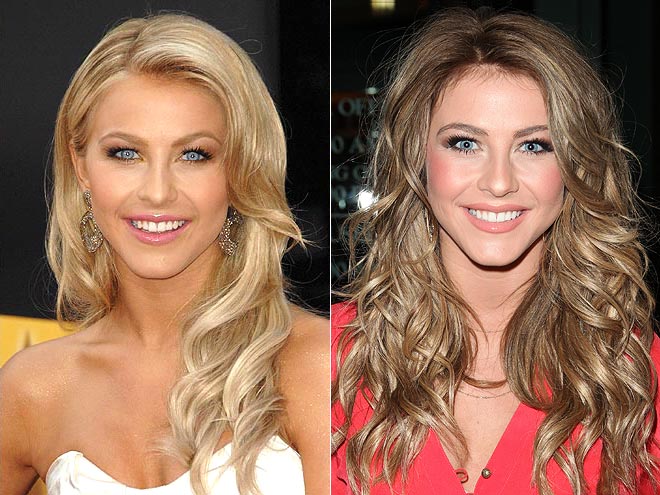 Julianne Hough's Fall Hair Coloring
Country singer, Julianne Hough makes the quintessential hair coloring change from summer blonde to a perfect fall dark blonde! This is the type of hair coloring change hairdressers everywhere are pitching to their summer blonde clients now. When summer is over and wardrobe colors change from light and bright, to deeper, richer shades, a hair coloring change like this is perfect!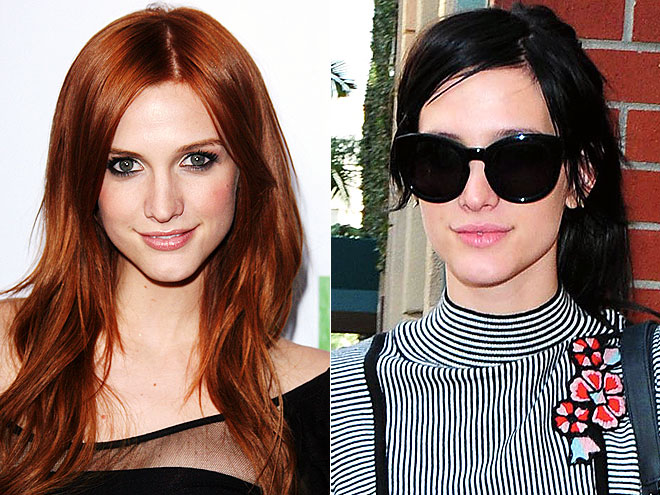 Ashlee Simpson-Wentz From Red to Black
Another dramatic hair coloring change on Ashlee, and just in time for her new theatrical debut! Out with the old, in with the new . . . yeah, our hair coloring plays a role in defining us. Ashlee takes the plunge to blue-black as she sets out for her new role as, Roxie Hart in the Broadway production of "Chicago." Ashlee's light complexion aides her with these hair colorings as well.
Hat tip to PeoplesStyleWatch.com for showing us these side-by-side hair coloring changes!
To stay current with what is happening with the celebs follow our Pinterest Celebrities Board.
[raw]
Barb Quinn on Google+  


[/raw]
1 Comment »
beautiful Ashlee Simpson looks more beautiful and sizzling Julianne Hough looks gorgeous with this hair colours.

Comment by african beauty — November 14, 2009 @ 10:04 am
RSS feed for comments on this post. TrackBack URI
Leave a comment