Guide to Short Hair Styles for Prom
Short Hair Styles for Prom This Year

Who invented the myth that you must have long hair to have a high glamour prom night? Hair is fabulous at any length if you have the right tools and advice. Now, I am here to share some easy, DIY secrets on how to create remarkable short hair styles for prom!
Find the Best Hairstyle for You
If you have already found your dream gown, congratulations, the hard part is over. Now it's time to choose a hairstyle that will compliment your dress. If your dress is soft, and long, it is best to choose something classical. Try a hairstyle that is polished and sleek. When you are wearing a strapless gown, it is best to opt for a more romantic look. You should try something with loose curls or lightly pinned up. And when you have a dress that is flirty and fun, make sure your short hairstyle is mimicking the sassy vibe.
Classical Hairstyles
Wash and towel dry hair. Apply a coin size amount of a smoothing or straightening balm, and lightly spritz a volumizing mousse to the root area.
Blow dry hair upside down. Use your fingers to pick through the hair gently.
When the hair is almost dry, generously mist a setting spray through the hair. Next, wrap one inch sections of hair around large Velcro rollers.
Blow-dry the rest of the dampness out of the hair. Then, allow the hair to cool down.
Remove all the rollers. Once the rollers have been removed, toss the hair upside down, and finger pick the hair with a shine pomade. Then, brush the hair lightly using a vent or flat brush. For a more dramatic look, create a severe parting and smooth the ends under.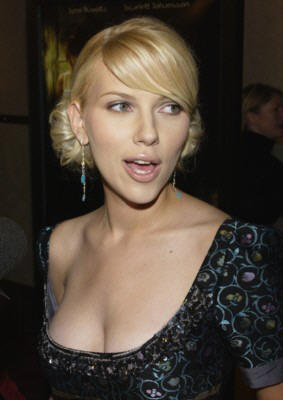 Romantic Hairstyles
Spray a setting spray all over blow-dried hair.
 Use a medium barrel curling iron, and wrap one inch sections of hair around the barrel.
Spray and wind each curl back to the root, and fasten with a pin.
Once the entire head is finished, start removing all of the pins. Toss the hair lightly then form through the curls with a light pomade.
Create your desired parting, and lightly back comb your fringe area to give it a slight bit of volume.
Twist and pin the sides back behind the ears. Allow the curls to fall naturally through the nape of your neck.
Flirty Hairstyles
Wash hair with a curl enhancing shampoo. Lightly towel dry the hair, and gently comb through hair with a wide toothed comb to get rid of snarls. To remove excess water scrunch the hair lightly towards the roots using a paper towel. The paper towel will absorb the excess moisture.
Blow-dry your hair using a diffuser. When you are blow-drying, mist the hair with a curl activating spray or sea salt spray, this will give the hair a more tossed beach look.
Mist a shine spray, and style as desired. If your ends are a little too frizzy, massage a wax gel in the palm of your hands, and scrunch the ends of the hair.
There are always ways of spicing things up, so please don't hesitate to try something new. The luxury of short hair is that you can try several styles easily and quickly. Take the time before prom, and fool around with different partings, add some jeweled pins, try pinning one side back, and add some flower power to your style.
And for all you cute prom attendees, who are thinking about wearing short hairstyles, don't think you have to change, and grow out your hair for prom; be yourself, just add a dash of flare to the mixture.
For more great looks check out our Pinterest Prom Hairstyles Boards.
[raw]
Barb Quinn on Google+  


[/raw]
No Comments »
No comments yet.
RSS feed for comments on this post. TrackBack URI
Leave a comment