Hairstyle Ideas for Winter Months
 Warm Up Your Look This Winter With the Hottest Hairstyles
As mornings become colder and gloomier, it may be hard to find motivation and hairspiration to keep your look fresh and exciting. That cozy heating system and hot shower can be harsh on hair, leaving it dull and lifeless. Be sure to load up on conditioner. But also, consider a new look to add life to those locks.Winter is a perfect time for a change of hairstyle, or a time to make an old look new again. Add a little style to the season and embrace the hottest  hairstyle trends.
Make the Cut
If you've considered going for a shorter hairstyle, now is the perfect time, with the season's hottest new pixie cuts. Asymmetrical shapes with long sharp edges or tousled looks, a pixie cut is chic and totally fashionable. If you've always worn a longer hairstyle, consider taking the first step with one of this winter's edgy bobs. Be sure to take a few pics of your favorite looks and ask your hair stylist for styling tips and product recommendations. For a fun, messy style, one of my go-to products is a spray wax, Tigi Headbanger
and with it's yummy coconut scent . . . is an awesome choice!
Color Your World
A new hair color is a great way to change your style without opting for a drastic haircut. Why not add some heat to your winter with a sexy, fun color change this season. A reverse ombre hair color, where roots are lighter and ends gradually become darker, is a hot new direction in hair color. Celebs like Jessica Simpson and Beyonce are fearlessly rocking this flirty look.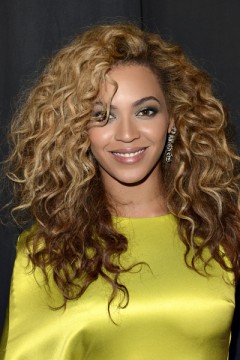 Shades of reds (a personal fave of mine) are showing up bold this season! Whether you want a dramatic coppery red or a cool auburn look, (think Ashley Greene -Twilight) red is a fun way to spice things up. If red is your hair color this winter, be sure to invest in a color protectant or color depositing shampoo to keep your color bright. Bumble and Bumble Color Minded Shampoo
(protects color from washing away) and Color Support Shampoo
(actually deposits red color back into hair!) have been go-to products for me when rocking my favorite red hairstyle.
Embrace the Braids
If you don't want to go for a permanent change but need a little hairstyle inspiration, consider channeling you inner renaissance girl and try out an adorable braid. Whether it's a simple single braid down the back, a side french or fishtail braid, or a braided headband, braids are an easy way to embrace one of the hottest hairstyles. We've got some great ideas on our Pinterest braids board, a great source for ideas, and also includes some great tutorials.
Accessorize Your Look
Headbands are a quick and easy way to incorporate some style and bling into your winter looks. Whether you want to glam up your hair for a sultry red carpet look or just add some interest to an every day style, the season is full of a variety of headbands from fun and flirty to sophisticated and glamorous. Check out boutiques and department stores in  your local malls, or try online shopping, to find just the right piece for complete your look. Hot celebrities like Charlize Thereon, and Taylor Swift, show us the versatility of this look.
Whether you're looking for a drastic change or just a subtle way to amp up your hairstyle, the hottest hairstyle ideas for 2013 offer a variety of looks that range from hot and daring to pretty and understated. Winter isn't just for a large dose of Starbucks and movie marathons; add a dose of winter style with one of the 2013 hottest hair trends.
For more winter hair ideas check out our Pinterest Winter Hair Tips board.
Contributing author Neilie Weidell

is a professional cosmetologist at The Uptown Hair District in Minneapolis, a Bumble and Bumble Educator, and Wella Education Specialist. Neilie has worked with the best, including celebrity hair stylists Kaz Amor, Nicholas French, Nick Arrojo, The Doves, Gina Khan, Richard Hudavoni and Melissa Stone of Sojourn.You can follow Neilie's blog at

www.neilieweidell.com

or on Twitter @mplsstylist.
No Comments »
No comments yet.
RSS feed for comments on this post. TrackBack URI
Leave a comment