Blonde Hair Dye Tips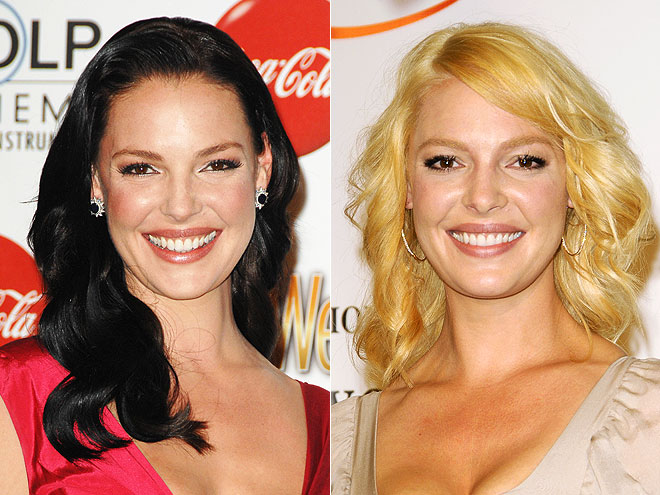 Katherine Heigl Goes for a Blonde Hair Dye
Summer is on the way out and as you reminisce about warm, sunny days, you might decide you want to keep a little of that sunshine in your hair with a blonde hair dye. It's not for everyone, but you may even decide to dye it a funky color like purple, blue, red, etc with something like this fudge headpaint. But if you do decide to go with blonde, you'll be following in the footsteps of Grey's Anatomy star Katherine Heigl, who went brunette earlier this year, but has recently had a blonde hair dye and returned to her signature light blonde bob."Blonde Hair Dye Protection Tips"
Blonde Hair Dye Tip #1 — Look after your hair in advance
Whether you choose to go to a hair salon for your blonde hair dye or brave the hair dyeing process on your own, you will always achieve the best results if your hair is in good condition before you subject your hair to blonde hair dye. Investing in top quality, moisturizing hair care products, such as those by Kerastase, is one way to ensure your hair stays shiny and healthy before and after the blonde dye process.
Blonde Hair Dye Tip #2 — Be aware of the effects of bleach in blonde hair dye
If you are going three or more shades lighter than your natural hair color, it is likely you will be using bleach in the blonde hair dye process. Bleach will have the effect of stripping out moisture from the hair and can leave it dry and brittle. This is another reason to prepare yourself in advance with professional blonde hair shampoo and conditioners such as the Aveda hair products designed for blonde hair dye, which will preserve a strong, healthy and glowing lustre, even after using a strong blonde hair dye bleach. It might be a good idea instead to go for a natural hair dye. My friend has had good results without bleaching.
Blonde Hair Dye Tip #3 — Get your hair professionally dyed
If you want to avoid blonde hair dye horror stories such as hair turning orange, green or even falling out, a professional dye job at a hair salon is the best way to go, and you may be advised that high lights will give you a more natural and long-lasting. If you do choose to save your pennies and do a blonde hair dye at home, be sure to get advice from your hairdresser beforehand on the safest ways to do so without causing permanent damage.
2 Comments »
These steps are very informative especially to women who are fond of putting hair dye to their hair. Thank you for these…

Step number 1 is so important. People want to know why their hair is fried after getting a blond dye job and it's probably because you weren't ready for it.

Comment by Best of Beehive — September 27, 2010 @ 5:16 pm
RSS feed for comments on this post. TrackBack URI
Leave a comment