Hair Type – Medium Textured Wavy Hair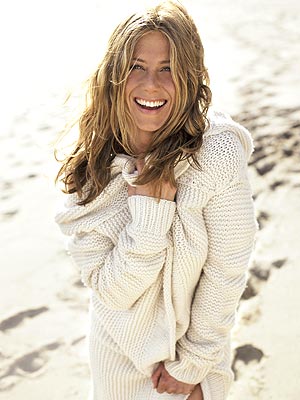 Hair Type Medium Textured Wavy Hair
If you have this hair type, you're in good company Jennifer Aniston has medium textured wavy hair. Your hair is beautiful and one of the most versatile hair types. It has a beautiful wave and has lots of volume of its own. I know what you're saying to yourself, "But it doesn't wave the same throughout." With some coaching from your hairdresser you can learn how to work with your medium textured wavy hair to make the best of its natural beauty.
"Jennifer Aniston has medium textured wavy hair"
The art of the hair cut is critical in achieving the best from your waves and minimizing the styling process. Just remember, it's not a war. If you find yourself with more bad hair days than good, it's time to find the right hairdresser.
The downside to medium textured wavy hair is that it can become frizzy, especially in humid weather. Those of you with medium textured wavy hair who are living in climates with high humidity . . . you especially need a hair style that works with that in mind. You will not be able to battle your locks into submission for very long, Mother Nature will win out. So, you need a hair style that will give shape to your particular wave patterns, one that will look good even with minimal hair styling effort on your part. Finding a talented hairdresser is key.
A great frizz-busting trick for your hair type; mix spray gel and shine product on your medium textured wavy hair. But don't use too much . . . just a bit of both on your hands and run them throughout the ends evenly.
[raw]
Barb Quinn on Google+  


[/raw]
No Comments »
No comments yet.
RSS feed for comments on this post. TrackBack URI
Leave a comment