Haircuts for Thick Hair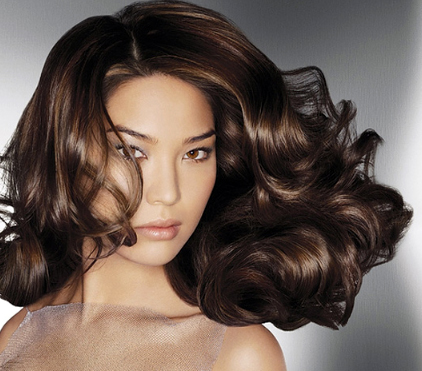 These haircuts for thick hair are distinctly for your hair type
Whether your hair is short, medium or long, these haircuts for thick hair are some that will make the best of your hair type. Thick hair can be a blessing or a curse and that primarily depends on how your hair is cut! You will suffer, fighting your hair daily when your haircut is not compatible with your hair type. This is especially true with haircuts for thick hair!"Haircuts for Thick Hair"
If you are spending too much time trying to style your hair . . . you have the wrong haircut! Finding an experienced hairdresser, that understands your hair type, is the solution to not only getting a great haircut but also in having great hair days from here on forward. If you believe you could make a career out of hairdressing, then you may be interested in opening a Supercuts franchise. However, if you just need advice on the correct hairstyle for you then this article will be able to help you.
Haircuts for Thick Hair – Long
Long haircuts for thick hair look magnificently feminine with lots of layers and curls! With beautifully layered haircuts, long thick hair takes on a sexy, glamorous appeal. Think big hair with lots of body and shine this season and you will be stirring up a whirlwind where ever you go!
Ladies, if you have thick hair this is your year to show off your big beautiful locks. These layered haircuts for thick hair take inspiration from the catwalk . . . so get the right haircut . . . and show us what you've got!
Start with a blow-out using a root lifter and drying each section to add volume and to smooth the cuticle of the hair. Spray hair with a thermal spray to protect and to hold set. Set in large hot rollers. Once cool, remove and comb through with fingers. Mist with finishing spray.
Haircuts for Thick Hair – Mid-Length Hair
Haircuts for thick hair combine the best of both worlds with a classic mid-length cut that's layered from cheekbones down and curved softly at the sides. Medium-long length need layers to give it shape, definition and to thin out the hair.
To get lots of volume and shine, blow-dry with a round brush using a root lifter and a shine enhancer like Macadamia Oil Treatment
. Finish with a large barrel curling iron to reinforce volume and soft curl.
Short Haircuts for Thick Hair

Short haircuts for thick hair like Agyness Deyns' have an alluring charm uniquely their own! A phenomenal color makes it really stand out and the beauty of it is, when it's this short color maintenance is minimal!
Agyness Deyn is magnificent at slightly changing up her short haircuts and creating totally different looks with how she styles her hair. A great haircut will allow for a variety of looks, so finding a hairdresser knowledgeable with thick hair again is critical.
Short haircuts for thick hair need an experienced touch to give them the sexy, softness and movement that Agyness has above. A short haircut for thick straight hair based on long bangs uses a razor-cutting technique to soften the ends with leaving some heaviness in for fullness. The sides are blended with the weighty top and the tapered nape repeats softness in the back.
The beauty of opting for short haircuts for thick hair is that styling is a breeze! Just blow-dry hair with a large round brush, directing hair the way you want it to fall and voila! Of course, quick and easy styling will only result from an exact cut that is tweaked for your hair type.
To sum up how to get your best haircuts for thick hair . . . find an experienced, talented hairdresser . . . they are worth their weight in GOLD
No Comments »
No comments yet.
RSS feed for comments on this post. TrackBack URI
Leave a comment