A Short Hairstyle for Kim Kardashian?
Create a Short Hairstyle with Waves
Kim Kardashian, a maid of honor in sister Khloe Kardashian's wedding this weekend, wore this short hairstyle recently that I loved. Kim Kardashian has very long hair, so her hair was pinned up to get this faux short hairstyle look. The good news is you can get the same hairstyle whether you have a long or short hairstyle naturally, here's how;
Step 1: Start with clean, damp hair and run a curl enhancing product like Joico Curl Definer Crème Gel through strands. Comb through with a wide tooth comb.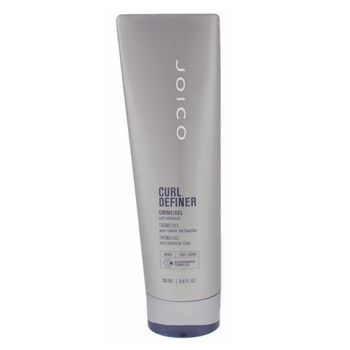 Joico Curl Definer Crème/Gel Hair Product
Step 2: Use a diffuser attachment on your hair dryer when drying your hair to bring out maximum body and wave. Only dry your hair until it is about 85% dry.
Step 3: After your hair has completely dried, spray hair with a setting spray and then roll hair onto hot rollers. Try Redken Hot Sets Thermal Setting Mist that helps create a soft hold while protecting hair from heat.

Redken Hot Sets Thermal Setting Mist
Step 4: Remove your hair from the rollers after they have cooled (about 20 minutes or so).
Step 5: If you are trying to achieve this short hairstyle when you have long hair, take the bottom layers of hair out from the rollers first and pin those up toward your nape to create the illusion of shorter hair. Then take out the rest of your hair from the rollers and style around the pinned hair. If you already have a short hairstyle, simply remove your hair from the rollers and finger style into place. Create a deep side part if you want to re-create Kim Kardashian's same short hairstyle look.
This is a fun and flirty short hairstyle no matter what length your hair is. Try tucking a flower into one side to give this short hairstyle an exotic edge!
[raw]
Barb Quinn on Google+  


[/raw]
Save this page to:
del.icio.us
-
Digg it
-
Yahoo MyWeb